We help customers make digital transformation a reality
Founded in 2015, PriceSenz provides technology and talent solutions to customers of various sizes in the commercial and public sectors. As the founding members of PriceSenz, we have decades of experience in the industry as technology leaders, decision-makers, and hiring managers – we've been in your shoes. We are passionate about technology, but we are a people-first company. We strongly believe that if bright minds aligned on core values come together, wonderful things can happen.
We hire based on our credo and we live by it. We enjoy solving complex technological problems for our customers. We work like a startup. We don't like the status quo and we embrace continuous improvement. We are a data-driven company and we follow the OKR (Objectives and Key Results) model religiously.
We believe companies should embrace a digital and AI-first strategy to survive in this new era. A digital transformation journey is not easy, but our experience in digital and AI transformation makes it seamless, and we would love to partner with you in your journey. We are not obsessed with our topline or bottom line. Rather, we focus on realizing the value of our customers' investments. If our customers are successful, we believe we will be too.
We believe that traditional approaches to technology delivery just don't apply anymore, and the shift is essential. We bring the mindset change that positions organizations for success in the areas of CX transformation, app modernization, and AI enablement, to name a few. We help customers deliver quick wins while building toward their grand vision. We embrace the culture of lean, agile, and fast software delivery.
Customer-Centric
Agile Delivery
Lean Operation
Data-Driven
Focus on Value Creation
We are an ISO 9001 and ISO 27001 certified, minority-owned small business serving our customers in both the private and public sectors.
We partner with leaders in digital and AI technologies to bring the best-in-class solutions to our customers.
We serve customers in both the private and public sectors. Our customers include telecom enterprises and healthcare and manufacturing companies. We serve federal, state, and local agencies in the public sector.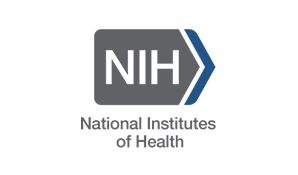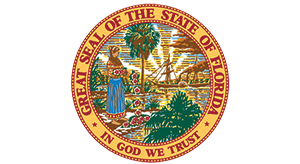 State of FL
Public Sector
DFW Airport
Public Sector
Our Quality and Security Policy
PriceSenz believes that our market and stakeholders expect and deserve excellent service. We live by a set of values defined in the PriceSenz credo, which states: «We are relentless in finding opportunities to get better every day.» We strive to continually improve the services we provide by implementing a management system that complies with the international standard for quality — ISO 9001. This includes a commitment to meeting the requirements of our clients, learning from client feedback, and strict adherence to legal and regulatory requirements. As part of our quality system, we are also dedicated to ensuring its effectiveness and continuous improvement. We believe that only by providing outstanding service quality can we achieve long-term success and sustained improvement. All personnel within PriceSenz are responsible for the quality of their work. We have established systems for employee development and training along with a culture of knowledge-sharing and improvement. While we strive hard to provide excellence in our products and services, we recognize that at times, we fall short of our own standards. When a customer complains, we are committed to investigating the issue and doing our best to resolve it. Our Quality Management System details the policy, organization, and procedures necessary to achieve our required standards.
At PriceSenz, we strive to make information security a part of our DNA rather than an afterthought. Security guidelines and procedures are an inherent part and parcel of the fabric of our business processes and operating structures. By serving our clients in the private and public sectors, including Fortune 200 companies, we have adopted an array of compliance and reporting procedures that ensure our services are on par with guidelines that safeguard Personally Identifiable Information (PII). The PriceSenz team is also continually trained on how to support critical applications, exchange sensitive data, and enforce authorization requirements in a compliant way.