Helping our customers become relevant in the digital and AI era
While companies put digital transformation and app modernization on their priority list, many fail to realize the value of their investment. In fact, 70% of digital transformation initiatives are doomed to fail. Traditional approaches to technology delivery just don't apply anymore, and the shift is essential. But where do you start? What specifically does your organization need to do to move forward?
PriceSenz – led by a few recognized digital and AI practitioners in the industry – can guide you through the transformation. We bring a startup mindset to your enterprise. We help you deliver quick wins while building toward your grand vision. We embrace the culture of lean, agile, and fail-fast software delivery. Instead of investing large amounts of capital at once, we work with you to iterate through your priority list. We watch your transformation KPIs like a hawk and work with you to invest incrementally in programs that bring results. In the end, we want to make sure you get maximum value for your investment and that you're successful in your digital and AI transformation.
01. Align on the why
Define the business value of digital transformation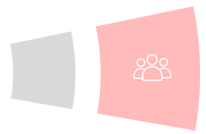 02. Prepare for culture change
Put humans at the heart of digital transformation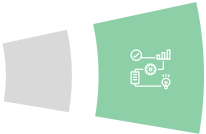 03. Start small but strategic
Jump start digital transformation with an impactful, measurable initiative
04. Map out technology
Choose tech solutions that scale with your long-term strategy
05. Seek out partners & expertise
Do more - and do it faster - with partners that share in your vision.
06. Gather feedback & refine
Be flexible, learn from experience, and adjust accordingly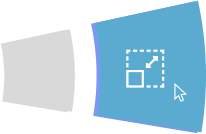 07. Scale & transform
New ways to improve will emerge - embrace them
PriceSenz is uniquely positioned to help enterprises transform their business, operating, and technology models in the digital era. Our offerings are tailored to companies who want to become AI-first enterprises and grow their business by leveraging digital and AI technologies. We offer strategy services, data and AI services, and app modernization services.
We help companies define an AI strategy that aligns with business strategy and implement AI and machine learning models. We also provide data engineering services to support your AI transformation journey. Our offerings include:
We offer comprehensive strategy services that include digital strategy, AI strategy, and CX strategy. We start with your enterprise's digital assessment, conduct a gap analysis, and recommend appropriate people, processes, and technology strategies. We help you define a digital business model that fits your enterprise and helps you succeed in your execution by defining appropriate IT delivery strategies. Our offerings include:
Many companies are stuck in their legacy infrastructure, technology, applications, and approach to software development. They are unable to deliver software with the speed and stability their business requires. We help our customers modernize their apps to become agile, reduce technical debt, and improve the value and performance of each application in their business. Our offerings include:
It is a long established fact that a reader will be distracted by the readable content of a page when looking at its layout.
Learn More
Let's Turn Your Big Issue into a Bright Idea
Whatever your challenge, we would love to talk to you about it